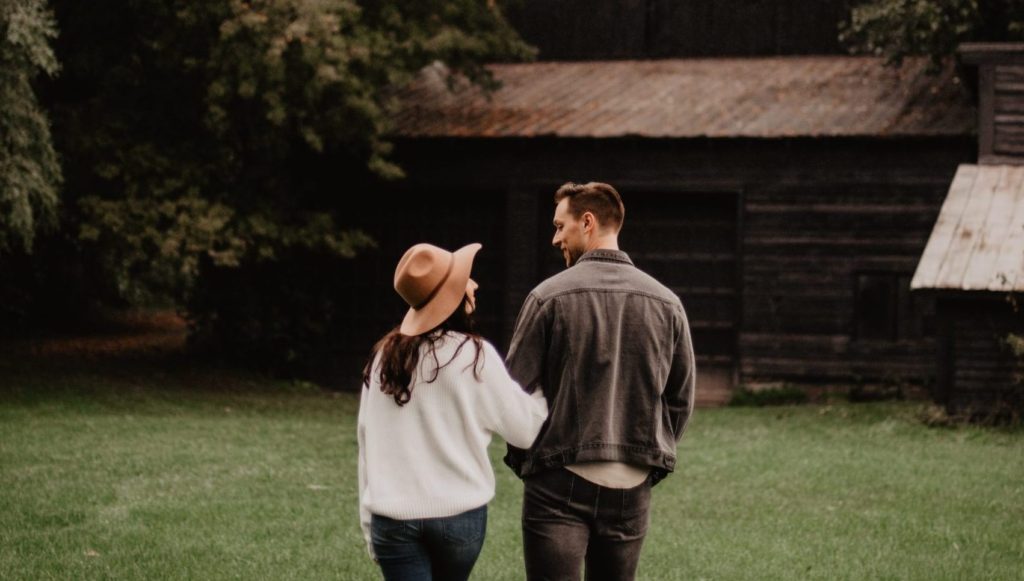 Your home is a sacred place that you will enjoy for years to come and a birthplace to memories that will last a lifetime. Cutting Edge Home Inspections checks all the vital items to ensure the home you are purchasing is everything that you expect it to be. Browse our comprehensive services below designed to put you in the "know" before you make your investment.
Home Inspections
Comprehensive Inspections By Licensed & Insured Professionals. We inspect the following in our standard home inspection

Structural: Foundations, Beams, Walls, Sill Plates, Building Materials, Rim Joist, Moisture Intrusion, Grading

Exterior: Grading, Walkways, Steps, Patios, Porches, Retaining Walls, Trees&Shrubs, Driveways, Balconies, Drainage, Sidewalks & Doors

Roof & Siding: Performed with drone, Gutters, Chimneys, Vent Stacks, Exhaust Pipes, Shingles, Siding, Windows, Fascia & Soffits, Trim, Moisture/Mold Issues

Interior: Attic Insulation & Ventilation, Kitchens, Baths, Stairs, Bedrooms, Floors, Ceilings, Doors, Windows, Walls, Fireplaces, Wood Stoves

Electrical: Service Entrance & Drop, Main & Sub Panel, GFCI's, Smoke & Carbon Monoxide Detectors, Lighting, Circuit Breakers, Fuses, Outlets and Switches

Plumbing: Municipal Water, Well Water, Well Caps, Septic, Toilets, Faucets, Types of Wells, Piping, Vents, Hot Water Heaters, Drainage, Tubs, Sinks, Effects of Types of Water

HVAC: Education on all Heating and AC components, Importance of Attic Ventilation & Insulation, Effects of Indoor Air Quality, Energy Efficiency

Appliances: Washers, Dryers, Refrigerators, Water Softeners, Garbage,Ovens, Stoves, Cook tops, Dishwashers, Microwaves, Disposals, Generators

Below Grade: Basements, Crawl Spaces, Slabs, Sub floors, Egress Windows, Sump pumps, Moisture Intrusion, Education on Radon

Radon Gas Testing
Facts About Radon

- A decay product of Uranium, found in soils, rocks and water

- A Cancer Causing Radioactive Gas

- Started being detected in homes in the early 1980's

- 1 out of 15 homes have elevated radon gas levels

- Number one cause of lung cancer for non smokers

- Number two cause of Lung Cancer for smokers, smoking being number one

- 21,000 people a year Die from Radon... that's a LARGE number!

- EPA (Environmental Protective Agency) would like homes to be mitigated at levels close to 4.0pci/L (Picocuries per Liter)

- WHO (World Health Organization) would like homes to be mitigated at levels close to 2.7pci/L. Their rational is that you have a 16% chance of developing lung cancer even at these levels!

- ONLY way to know if your levels are high is to TEST IT!


Cutting Edge Inspections does encourage a Radon Test because we want to make sure that the levels in your future home are safe from this Cancer Causing Radioactive Gas found in EVERY home at some level!!
Water Bacteria Testing
Is your well water safe to drink for you and your family? Is your well water safe to drink for your pets?
Coliform Bacteria:
Are microbes found in the digestive system of warm blooded animals, in soil, on plants, and in surface water. These microbes typically do not make you sick; but because microbes that do cause disease are hard to test for in water, "total coliforms" are tested instead. If the total coliform test is high, then it is very possible that harmful germs like viruses, bacteria, and parasites might also be found in your water!
Fecal Coliforms / Escherichia Coli ( E-Coli):
Fecal coliform bacteria are a specific kind of total coliform. The feces (or stool) and digestive systems of humans and warm-blooded animals contain millions of fecal coliforms. E-Coli is part of the fecal coliform group and maybe tested for by itself. Fecal coliforms and E-Coli are usually harmless. However a positive test may mean that feces and harmful germs have found there way into your water system. These harmful germs can cause diarrhea, dysentery and hepatitis.
Cutting Edge Inspectors will make sure that your well system has in place a sanitary well cap. Don't know what this is? No worries your inspector will explain in detail.
Mold Inspections
We provide complete mold inspections to provide peace of mind to those who suffer from mold and mildew allergies.

Mold is a fungus that grows virtually everywhere on Earth.
Mold typically thrives in damp and dark environments where there is limited ventilation, increased humidity and temperatures that range from 60 degrees to 80 degrees.
The presence of mold can cause nasal congestion, a sore throat, skin irritations, headaches and respiratory issues.
It is important to identify, control and stop mold growth to mitigate these health issues.


The CEI inspector will educate you on signs to look for to identify mold in it's early stages. Mold inspections are included free with every Cutting Edge inspection.
Wood Destroying Organisms (WDO) Inspections
The CEI inspector will take the necessary steps to identify the infestation of Termites and other wood destroying insects like Carpenter Ants, Carpenter Bees and Powder Post Beetles.
WDO cost homeowners hundreds of millions of dollars every year it treatment costs and damage repair.
The inspector will look for conditions conducive to Termite and WDO infestation such as wood that is too close to the ground, deep tree stumps by the house, improper grading, leaky or damaged gutters or tree branches overhanging or touching the home.


Most Government loans will ask for a WDO Form, NPMA-33 Form, to be filled out as part of the bank documents. WDO inspections are included free with every Cutting Edge inspection.
Septic Dye Testing
Septic system failure and replacement can cost a new home owner tens of thousands of dollars. A thorough septic inspection and test is a must do for a wise home buyer

-This is a systematic procedure that tests the functionality of the Septic System.

- It consist of adding many gallons of water to the septic system in an hour, amount of water will depend on people load and number of bathrooms. The average family uses about 100-400 gallons of water in a day.

-This procedure acts like a " Stress Test " for the septic system

-The Florescent Dye is added to a toilet then tubs and faucets are turned on for a specific amount of time. If the dye is detected anywhere in the house or near the septic or septic fields then there is an underlying issue.

- Some Lending Institutions will require a Septic Dye Test to be performed for funding, so please check with your lender.


Cutting Edge Inspections always encourages an in depth evaluation of the Septic System by a qualified contractor regardless if you get a septic dye test or not because the septic tank and fields are the most expensive household fixture. It's lifespan is shortened significantly if it was not maintained properly!
Drone Service
Our State-Of-The-Art Drone Ensures That We Don't Miss What Others Can't See. Give Viewers An Amazing New Perspective!

-Complete 360 degree roof, chimney, and gutter inspections

-Property inspection in hard to reach areas for large properties

-Arial photos and videos to help make your property listing standout from the competition


Harness the power of technology to give your property listing and extra boost. Use our drone service to ensure that we are not missing any perspective when inspecting your property.